LOT SANTE COSTRUZIONI SRL
WHO WE ARE
Our construction company is named after Mr. Sante Lot, who with his experience in France in the mid-60s builds the foundations of today's Lot Sante Constructions Ltd.
Since 1987, with the entrance of his son Claudio, a graduate in architecture, the company enriches his skills through design and refurbishment, alongside the ten-year experience in civil, industrial and cult building.
In addition, the company has all the certifications relating to the reclamation of manufactured-goods asbestos-containing and is registered with the National Register of Environmental Managers.
THE TEAM
Our highly specialized team is made up of people who put the professionality and passion for their work in the first place, always guaranteeing the most appropriate techniques and the optimal solutions to satisfy the wide and diversified customers. Our technical-administrative and production departments are confronted and interfaced by advising the customer at every stage of the job.
MISSION
The Lot Sante Ltd. is constantly evolving, always looking for new-generation materials and tools, preserving the importance of tradition and paying close attention to the characteristics of the surrounding landscapes. We consistently pursue training and updating courses by giving particular importance to the issues of safety and environmental protection.
SERVICES
Lot Sante Ltd. offers a wide range of services from carrying out technical-administrative and bureaucratic practices such as surveys, design, DIA and SCIA practices, building authorizations, cadastral practices, energy certifications, turnkey projects, conservation and architectural restoration of historical and artistic buildings.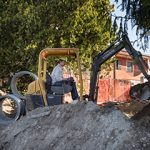 CONSTRUCTIONS
We work in both areas of commission and civil engineering buildings such as terraced houses and residential working with various local companies specialized in finishing and planting. We have been distinguished over the years also in the design and construction of industrial sites and sheds, in worship and in recreational construction.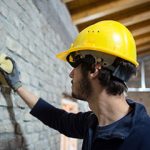 RENOVATIONS
We are highly qualified in the process of renovating buildings. We carry out waterproofing and structural consolidation, coat-laying systems for facades and roofs with wooden beams and trusses, terraces and flooring remodeling, drainage systems, condominium maintenance.
REMOVAL OF ASBESTOS
Lot Sante Ltd. Is a certified company and possesses qualified personnel for the reclamation of asbestos, we offer removal, packaging and disposal services in the appropriate landfills in accordance with current regulations. We provide advice on ASL practices and the release of all documents proving the disposal.